FIGURE DRAWING FUNDAMENTALS WITH STEPHANIE KULLBERG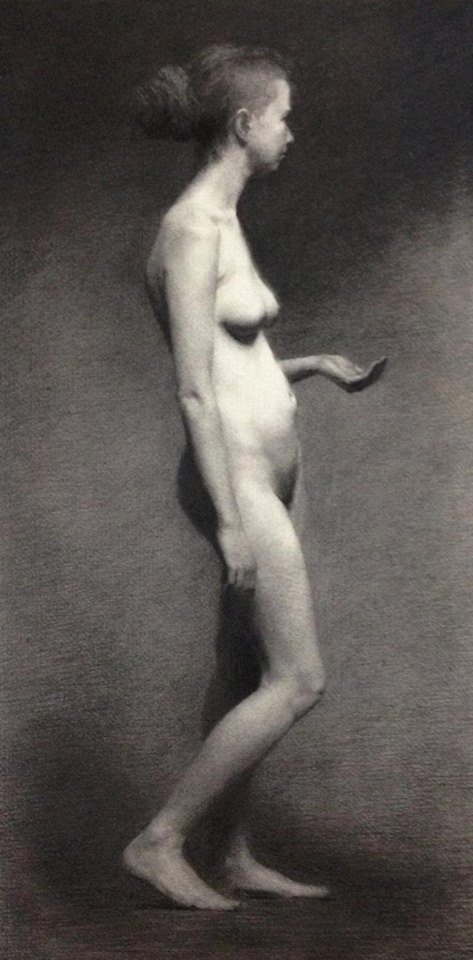 Swedish artist Stephanie Kullberg will be teaching a figure drawing workshop on Saturday, 24 November. Students will work from a live model under natural light. The focus will be on the fundamentals of drawing the outline of the figure as well as the shadow edges and anatomical landmarks to acheive correct proportions and a sense of weight and solidity.
Stephanie will give a brief demonstration at the beginning of the course before students begin so they have a clear idea of how to proceed. The class will make two drawings in pencil. Drawing materials are not included so please bring pencils and paper with you. Contact us if you need recommendations.
Instruction available in English and Swedish.
.